Even though if you are not a cat person, you somehow know that cat has its own logic which is very hard to understand, but sometimes it is very entertaining watching their silly logic and actions.
We collected some photos of cats with their own way of thinking in action and hope you will find them enjoyable.
#1 Gravity who?

#2 Bet he thinks he's stuck there.

#3 Complete balance.
#4 "I don't know this one." – said the cat on the right.
#5 A normal Christmas event when you have cat.
#6 A sleeping angel.
#7 "I am the baby. I do whatever I want. Here is a 'judge me' look."
#8 Together all the time.
#9 On a mission but the sleepiness hits.
#10 "Mirror mirror on the wall. Who is the fairest of them all?"
#12 Pretty sure he uses the toy totally wrong.
#13 Sharing is caring.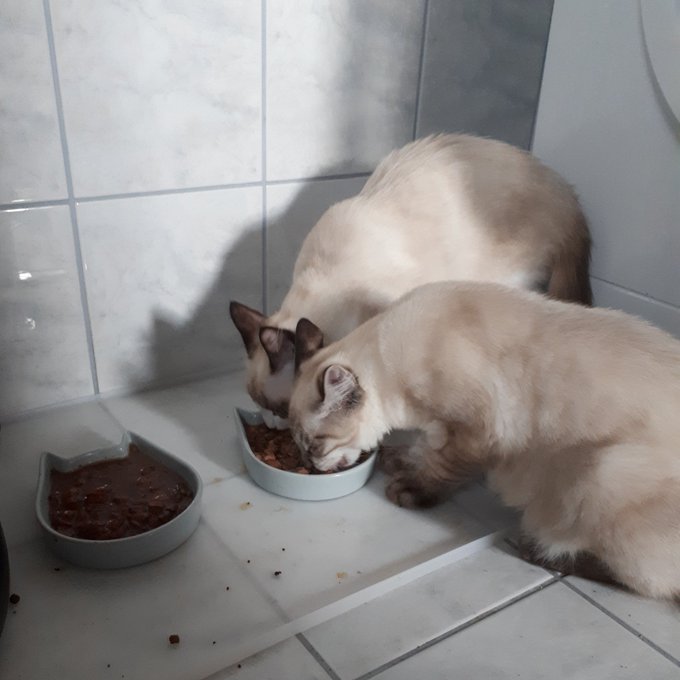 #14 When babe is out for 1 minute and you start to missing her smell.
#15 "I heard we have pizza for dinner. Where is it?"
#17 "If I don't see them, it means they can't see me."
#18 Home is a feeling.
#19 Sharing is caring.

#20 Cannot waste the water.

From : BrightSide ❤️